AROUND SIEM REAP PROVINCE (part 2)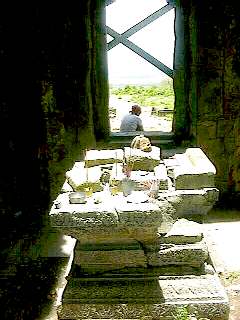 On Phnom Krom, a Hill Overlooking the Flood Plain Around Tonle Sap, an Ancient Angkorian Era Altar Provides a Peaceful Place to Contemplate the Surrounding Area

From the Top of the Hill, One Can See the Arrangement of a Nearby Village: A Temple Sits at One Edge,...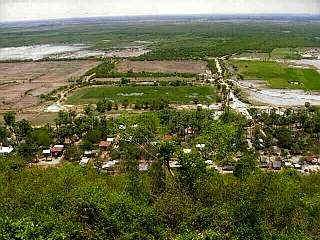 ...Roads Provide a Structure Around Which Houses Are Arranged,...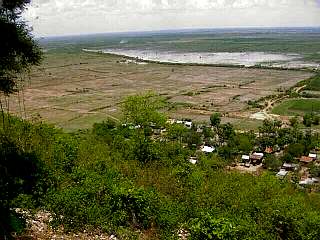 ...And the Fields Are Close By, Surrounding the "Residential" Area. (Note That This Whole Area Will Be Under Water During a Major Rainy Season!!)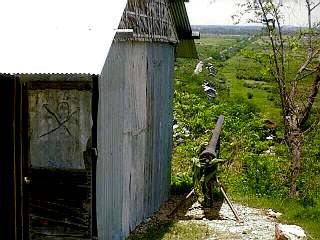 The Khmer Rouge Used This Hill to Control the Surrounding Area, Focusing Their Guns on the Roads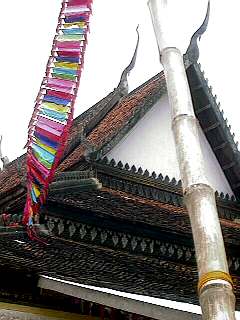 Wats Are Once Again Becoming Major Centers of Community Activity After Being Outlawed (and Often Destroyed) By the Khmer Rouge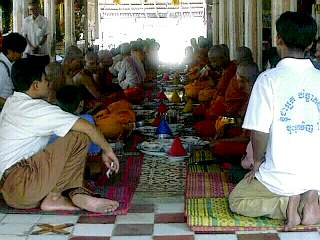 Buddhist Ceremonies Take Place at the Wats, Of Course (See the Similarities to the Ceremony at the "Temporary Temple" at Tonle Sap?)

But the Wats Also Serve Other Purposes, From Schooling Poor Youth (in Foreign Languages and, Here, Traditional Music)...

...To Providing Space for Sporting Activities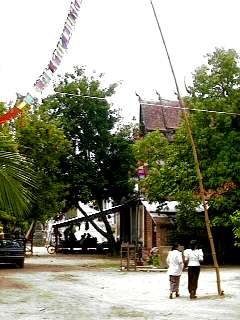 These Banners Put Up for the Holiday Reminded Me of the Penjor Put Up in Bali During Galungan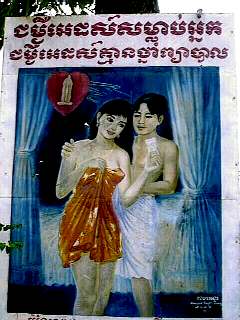 AIDS Is a Huge Problem Throughout Cambodia; Many Say It Will End Up Killing More People Than Did the Khmer Rouge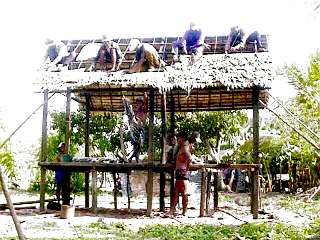 As In Every Traditional Community I've Visited, People Work Together Cooperatively to Build Houses and Other Commonly-Used Structures in Their Villages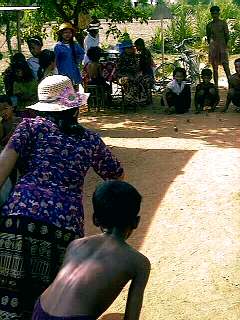 People Everywhere Play the Traditional Game of Angkung...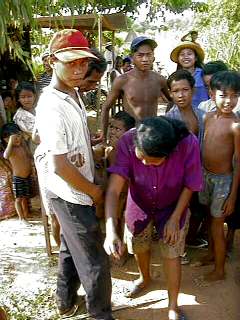 ...In Which the Losers Face the Prospect of a Painful Knock to the Knees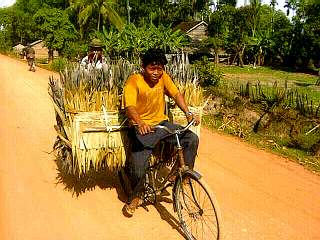 Bicycles Are Still the Main Form of Transport, of People AND Materials, in the Countryside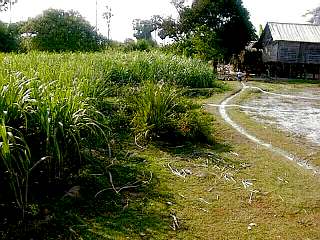 Sugar Cane: The World's Number One Crop is Grown Here, Too (of Course!)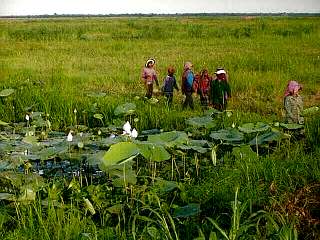 Lotus Harvesters Return From the Fields at the End of the Day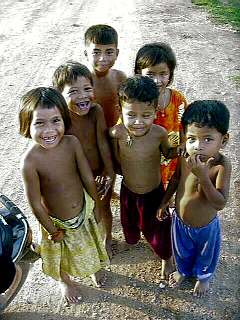 Some Village Children Saying Hi!