HOI AN
The town of Hoi An was once an important port of trade on the route between the Middle East, India and China. Now it's more a sleepy village, but a boom in tourism is changing all that. Still, life in the countryside around it stays much the way it's been for hundreds or even thousands of years, since the Champa Empire ruled the area from centers like My Son.
INSIDE HOI AN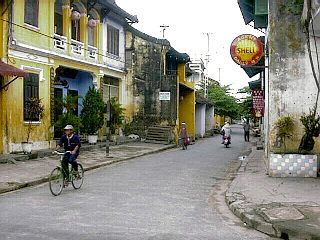 The Pastel-Colored Houses of the Town Are Not Only Beautiful, But Portray Hoi An's History As a Trading Center Influenced By Many Lands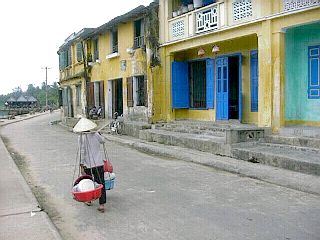 Cars Are Not Allowed On Most of the Town's Streets, Making It a Very Pleasant Place to Walk (And a Popular Tourist Attraction!)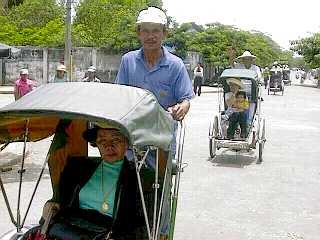 A Line of Cyclos Makes Its Way Through the Slow-Moving Streets


The Ao Dai Is a Popular Form of Dress Among Hoi An's Women [photo temporarily missing]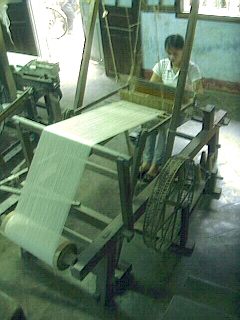 The Cotton Mills Around Town Use Mechanical Looms Designed During the Industrial Revolution in Europe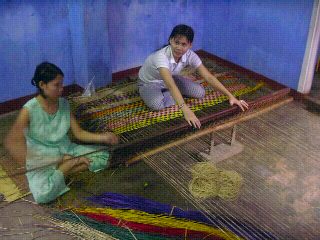 Mats Are Woven In Multiple Colors Using Traditional Techniques


Silk Weaving Is Also a Major Industry, Using Silk Thread Made On Machines Like This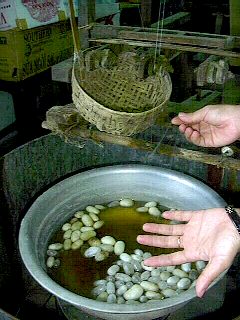 The Silk Threads Are Woven From Strands Drawn From Cocoons Boiled in Water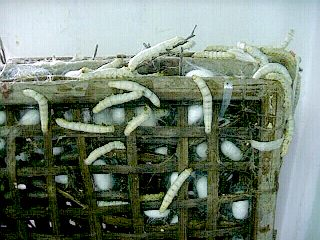 Even the Cocoons Are Home-Grown: The Silkworms Are Bred in the Mills On Frames Like This One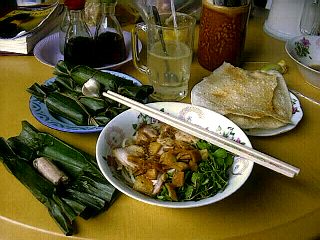 Cao Lau Is a Traditional Hoi An Dish Made of Different Types of Noodles, Bean Sprouts, Croutons, Pork and Seasonings; It's Only Made Here and Nowhere Else, Using Water From One Particular Spring!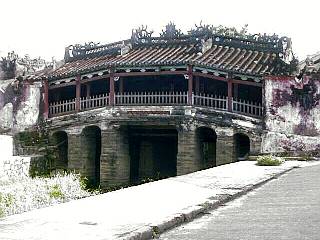 The Famous Covered Bridge Anchors the Japanese Quarter of Town


Inside the Bridge Are a French Roadway and a Chinese Temple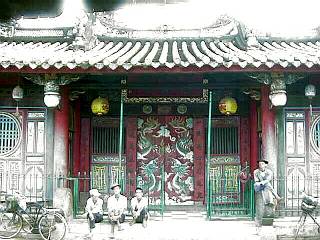 Quan Cong Pagoda Shows the Fantastical Styles Used By the Vietnamese for Their Temples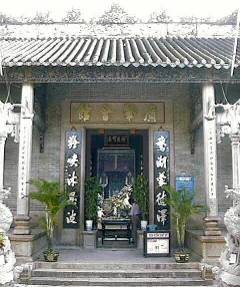 The Cantonese Chinese Assembly Hall Is In a Style Not Too Different From the Vietnamese -- Showing the Influence the Chinese Have Had On Vietnamese Architecture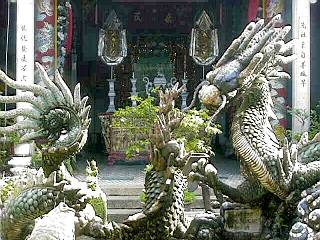 Inside the Cantonese Assembly Hall: Some Amazing Sculptures