OUTSIDE HOI AN, TOWARDS MY SON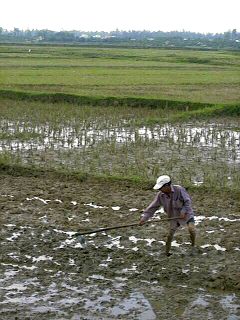 In This Photo You Can See Rice-Growing In Four Different Stages: Land Preparation, Early Seedling Growth, Transplanted Seedlings, and Mature Rice Ready for Harvesting


Ducks Being Herded Through the Rice Paddies



Water Buffaloes Are Still Used to Pull Traditional Plows to Prepare the Soil for Planting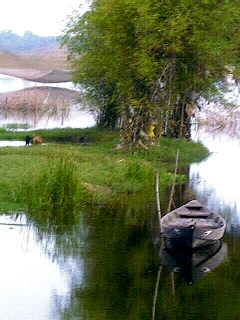 Fishing Takes Tools: A Boat (In the Front, Of Course) And a Net (In the Background)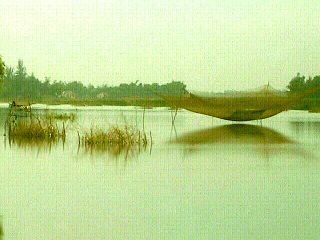 A Closer View of One of the Huge Nets Used for Fishing in the Thu Bon River In and Around Hoi An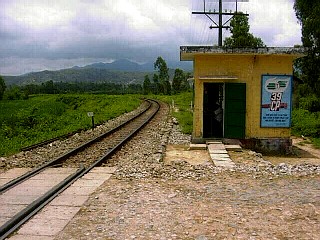 A Train Crossing in the Countryside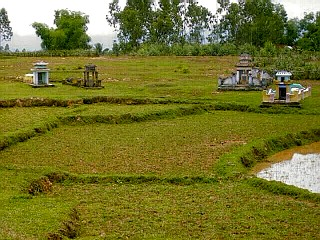 Family Graves Are Placed in the Middle of Their Ricefields, Oriented According to the Directions of Geomancers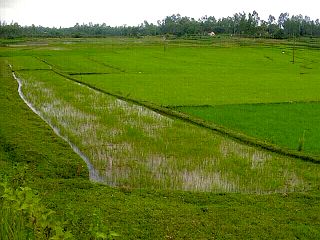 The Countryside Is Unbelievably Green...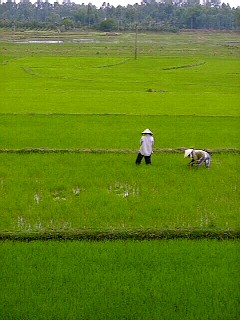 ...Green...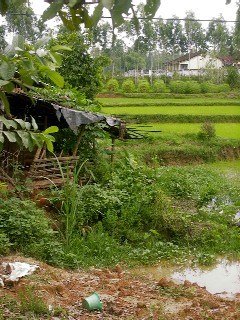 ...GREEN!!!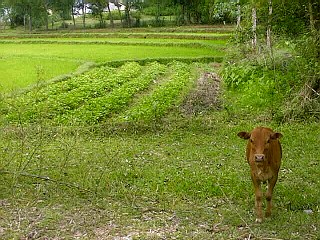 Help Us Decide...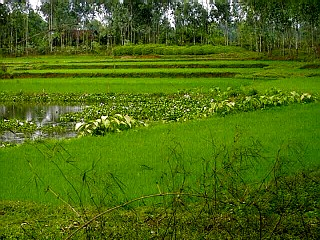 ...Which of These Photos...


...Should Be Included in the Final Site...


...To Show How GREEN It Is!


These Road Construction Workers Wouldn't Let Me Pass Without Taking a Photo of Them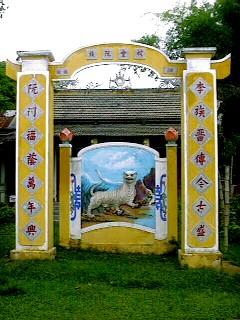 Many Family Homes Have Gates Like These Identifying Their "Turf"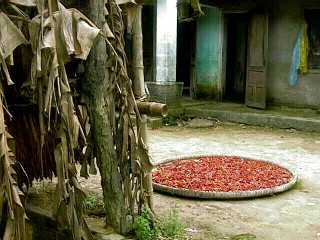 Tobacco and Red Chili Peppers Are Common Crops, Left Out to Dry in the Sun During the Hottest Part of the Day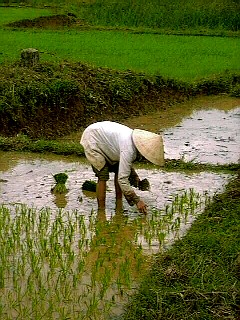 But Rice Is Certainly the Main Crop; Farmers Transplanting Young Shoots Is a Common Sight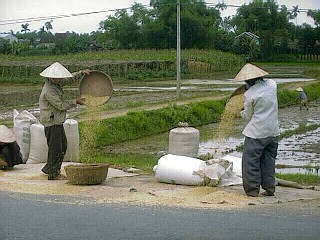 Farmers Winnowing the Harvested Rice At the Side of the Road