AROUND PHNOM PENH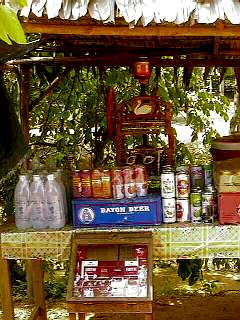 When It's 100 Degrees Out, Fresh Sugar Cane Juice From a Drink Stand Like This Makes for a VERY Welcome Break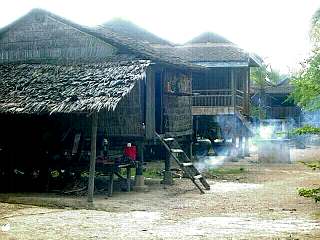 Traditional Houses Are Made From Local Wood and Blend in Perfectly With the Landscape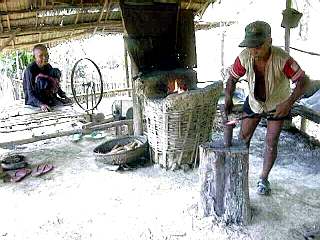 Industry is Done in the Home: This Metal Forge is Right Next to Its Owner's House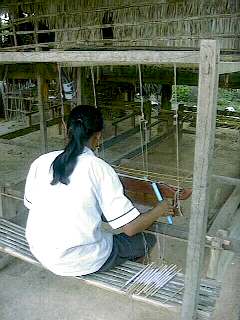 Silk Weaving is Another Traditional Craft Making a Comeback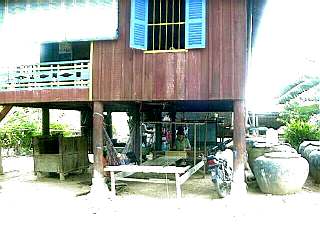 Looms Are Set Up in the Space Underneath the Stilt Houses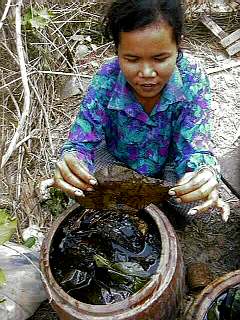 Weavers Sometimes Use Natural Dyes Made From Leaves Like These, or From Other Materials Ranging...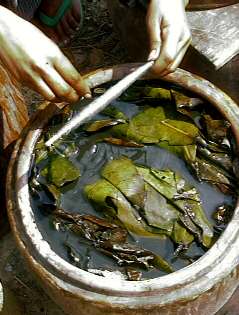 ...From Tree Bark to Seeds to Roots


The Leaves Are Boiled to Create Dyes in Colors You Might Not Expect Given Their Natural Color (This Blouse Was Colored by Dye Made From These Leaves!)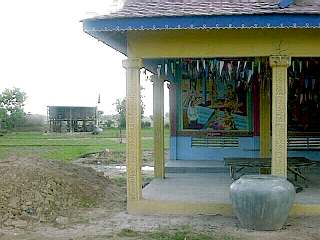 Prayer Houses Give Farmers a Convenient Place to Rest or Meditate in the Middle of the Day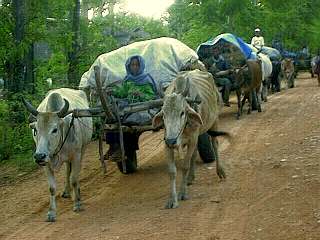 Ox Cart Caravans Are a Common Sight Outside the City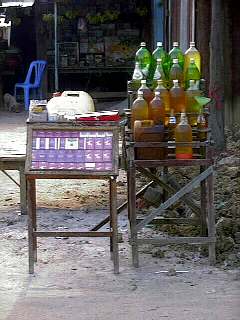 A Country Gas Station: Simple But Effective (And Mostly for Motorbikes)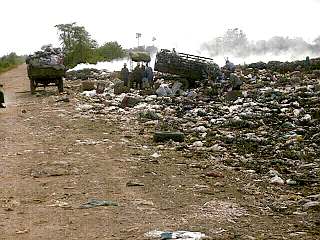 Garbage Disposal is a BIG Problem EVERYWHERE!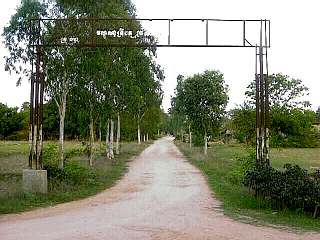 The Entry Gate to Choeung Ek Looks Innocent Enough...


...But It Leads to the "Killing Fields" Where the Khmer Rouge Executed More Than Ten Thousand People and Buried Them in Mass Graves. The Memorial Stupa Houses Only Some of Those Found,...

...Exhibiting Them for All to Remember, and to Insure That It Will Not Happen Again